Welcome to Twin Valley Veterinary Clinic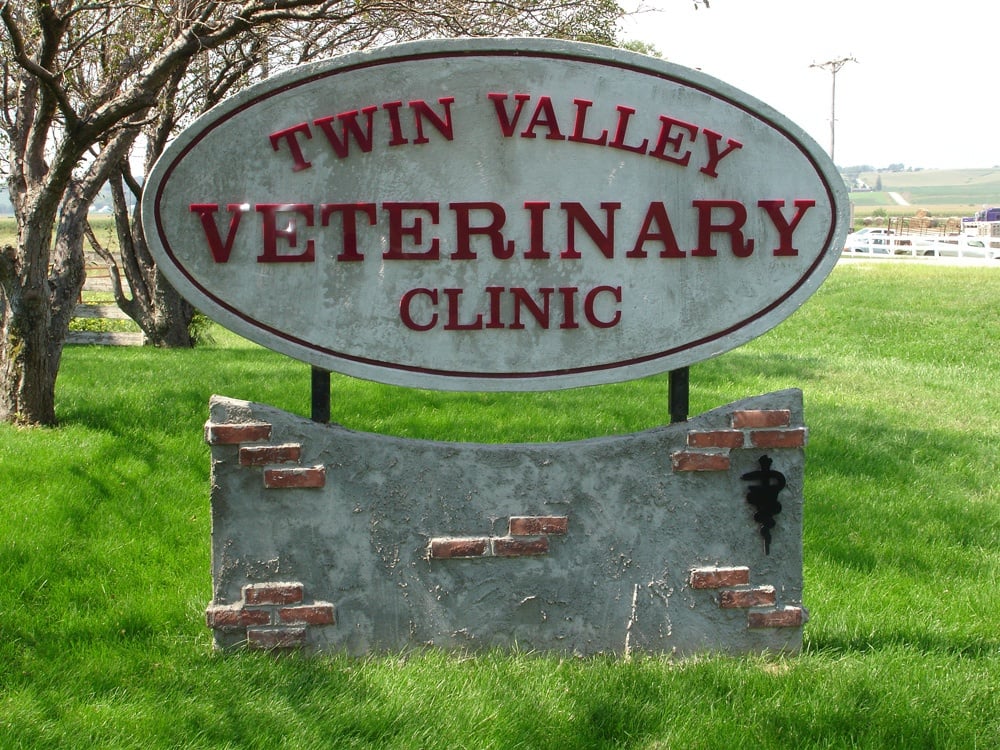 Twin Valley Veterinary Clinic is a mixed animal practice located in Dunlap, Iowa, proudly serving the people and animals of Harrison County since 1913. We provide affordable, quality health care to companion animals (dogs and cats), livestock (cattle, sheep, and goats), and horses, as well as exotic pets and other animals.
About Us
Our clinic and mobile service has offered veterinary care to clients in west-central Iowa since 1913. Our knowledgeable staff and animal-friendly facilities provide positive and safe experiences to our clientele and patients alike. We love what we do and look forward to providing your animals with our one of a kind veterinary care and expertise.
Mission Statement:
"Our Mission is to Utilize Human, Technical, and Material Resources to Promote Animal Welfare and Optimize Profitable and Wholesome Meat Production."
Although a large component of our practice involves working with livestock, we additionally provide excellent medical and surgical services for small animals, horses, sheep, goats, and exotic pets.
When is the clinic open?
We're open Monday through Friday from 8:00 AM - 5:00 PM. We are also open on Saturdays from 8:00 AM - 12:00 PM. We additionally provide a 24-hour emergency service available on weekends, evenings, and holidays.
What do I do if I have a veterinary emergency?
Call the clinic at (712) 643-5160; if your emergency occurs after business hours, you will hear a recording listing our veterinary staff member on call and his or her phone number. The staff member on call will assist you in handling your emergency.
Links to Helpful Resources
If you have any general questions that you cannot find the answer to on our site, please visit these other informative sites.
Schedule an appointment today
If you would like to schedule a time to bring your pet or livestock in for vaccinations, wellness checks, or any other service, please contact us today.